Neosurf
Neosurf In Australia: Everything You Need To Know About This Payment Option.
Imagine you desperately need to pay for something on the Internet but you don't want to reveal your personality. Or you just don't have a bank account, but still, want to make a transaction online. What should you do in this situation? Actually, all these problems can be solved by Neosurf.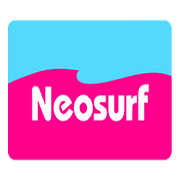 Neosurf is a commonly-used payment option in Australia, but many people are yet not familiar with it. Simply put, this system releases prepaid vouchers, therefore you can freely use them to pay for various services or make instant deposits on the web.
What is Neosurf?
Launched in 2004, Neosurf is a French financial company that has built its reputation as one of the most reliable players in the industry. Neosurf delivers top-notch and trustworthy payment services throughout the world, and thousands of customers globally trust it with their money.
Neosurf sells prepaid vouchers and offers its services to clients in Australia as well as in Europe. It is also available in some African countries.
Why is Neosurf so popular in Australia?
Many people from all over the globe use Neosurf, but what makes it so popular? First of all, it provides its users with a high level of security and privacy. That's why Neosurf seems to be one of the perfect choices for those who play on the net.
Overall, Neosurf is one of the simplest methods in the Australian market to make a deposit without leaving your home. If you want to put several dollars in your account on the gambling platform, Neosurf could be helpful. It is low-cost, safe, and protected. Moreover, it is an excellent pick for gamblers who don't feel like using traditional credit cards or wire transfers.
The best thing about the Neosurf is that it allows you to make a payment on the net in the most secure way, without revealing your personal details.
Types of Neosurf cards
When it comes to Neosurf prepaid vouchers, there are two main types of them on the market. They are the following:
Classic Cards: $15, $30, $50, and $100.
Minor Cards: $10 and $20.
In most cases, online casinos don't accept Minor Cards.
There are additional Neosurf services that can be helpful while playing online. To make your gambling experience more satisfying, you can use either NeoCash Prepaid Master Card or My Neosurf Card.
If you want to add money to your Neosurf prepaid voucher, you can do this with the help of NeoCash MasterCard. You can use it just like a 'traditional' credit card. What should you do to get NeoCash MasterCard? It is super comfortable: the cards are available free of charge, but you need to complete a registration process. You can fund it using a wire transfer or a credit card.
My Neosurf Card is another cool service Neosurf offers. Thanks to this option, you can receive Neosurf cards on the Internet, without leaving your cozy apartment. To access this service, you also need to register and provide the company with some basic information and personal data.
Where to get Neosurf prepaid cards in Australia
First of all, if you want to make online payments with Neosurf, you need to buy Neosurf prepaid vouchers. How do you find them? You can easily purchase different vouchers in various places such as supermarkets, groceries, and gas stations. To find the place with Neosurf prepaid cards closest to you, visit the official Neosurf site and
check the list of retailers. Each voucher features a unique  PIN number that you are required to enter after scratching.
The Benefits Of Neosurf Prepaid Cards
There are numerous advantages of Neosurf prepaid vouchers. Here are some of them:
MasterCard
MasterCard International is the largest banking payment system that unites 22,000 financial institutions from 210 countries. The company's activities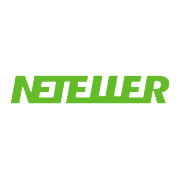 MasterCard
MasterCard International is the largest banking payment system that unites 22,000 financial institutions from 210 countries. The company's activities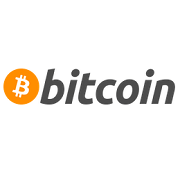 MasterCard
MasterCard International is the largest banking payment system that unites 22,000 financial institutions from 210 countries. The company's activities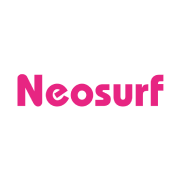 MasterCard
MasterCard International is the largest banking payment system that unites 22,000 financial institutions from 210 countries. The company's activities
---