PaySafeCard
PaySafeCard: from Austria to Australia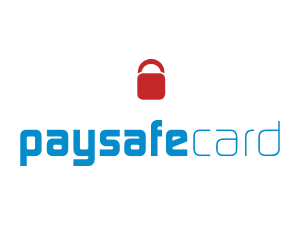 The prepaid card service of PaySafeCard exists since 2000. Its headquarters is located in Vienna, Austria. This system is among the top popular in Europe, and Australian gamblers do appreciate it as well. PaySafeCard is safe, fast and comfortable to pay online for different desired services and cool products. PaySafeCard transactions are supported by thousands of authoritative firms and providers in the markets of music, social media, entertainment, and of course, gambling.
While using this payment system, one can be completely sure about their funds to remain safe and secure. Of course, casinos working with it obviously belong to the category of top-caliber companies and greatest websites. The system is actually popular in Australia where gamblers use it to play video pokies, table games, roulettes and other of their favorite casino titles.
General Overview
Despite PaySafeCard began existing in 2000 as the prepaid card service, it evolved to the reliable service of electronic vouchers only several years after that. Clients began to use it for paying online in the year of 2004. Nearly a decade after, the company made a significant expansion to function in over two dozens of states all over the planet. The launch of a completely new initiative named MyPaySafeCard was their next development step. It provided clients with the possibility to store their PIN codes in a single shelter account secured by top encryption algorithms
and digital protection solutions.
By the year of 2013, PaySafeCard united with the leading online payment system owners of Skrill. In 2015, the PaySafe Group membership came along with multiple other benefits. Nowadays, the company has the entire set of services and products to offer every client (a prepaid MasterCard, which is especially cool, is among them as well). The loyalty program of My PLUS serves to award regular customers. This one functions in more than 40 locations all over the world. Middle East, Australia and New Zealand do enter the zone of its activity. 23 different currencies and over 5 000 000 outlets throughout the planet supporting the company's vouchers are other advantages and benefits for every client, including Australians.
PaySafeCard has recently acquired Ukash, their competitor. So, the buyer substituted Ukash totally, and the competitor's vouchers are not being released or supported any more.
Australia and PaySafeCard
There is no problem for Australians to get an account and start using the system to buy films, games, musical compositions and many other things and services available in the Internet quickly and comfortably. Of course, gambling stands among the most popular activities supported by PaySafeCard especially in Australia. What is great here is that Australians and everyone residing in the country do not have to own any debit or credit cards to use this system. Even a separate bank account is not required.
Starting an Account
No account is needed to be registered
for Australians. You only need to visit the authorized retailer (ePay, Woolworths, EzyMart, etc.) and buy the company's vouchers from them. Using that purchase, you can make deposits to your gambling accounts in supported online casinos fast and easy.
Almost instant money availability after loading a deposit.
What's Up, Why PaySafeCard?
So, once again, it is a system using prepaid vouchers. Speaking of online casinos, their deposits and withdrawals, the system is a solid and favorable choice. The method is pretty similar to that of a credit card, but it is specially designed to make Internet transactions real with only the appropriate PIN number. Yes, we mean it. There is no need to provide the system with your personal ID or other theft-sensitive data at all.
 Australian gamblers are able to use the system services to make an online casino deposit quickly and easily from both a PC, a tablet or a smartphone at their disposal. Additionally, the most part of top-rated online casino websites in Australia do work with PaySafeCard as the authorized system.
Simple, no sign up
Deposit limits can be set for gamblers to keep up with their estimated bankrolls.
There are gambling websites offering easier online accessing to this system's prepaid cards.
It is anonymous. The card seller and the casino do not store their business client's personal info. The memory of your computer won't have anything recorded, too.
This means you are free to purchase whatever you want at any comfortable moment
Does not allow money withdrawal. You can't get your winnings with PaySafeCard.
The maximum of deposit possible to load at a time is only 1000 of a used currency. So, the limitation is set for $1000 for Australians.
Using this system requires a gambler to purchase electronic vouchers. After that, you get the appropriate PIN for every card purchased. Then, you use that code to load funds to your casino deposit. Simple and easy.
To Conclude
Summing things up, this is a reliable and safe way for Australian enthusiasts of gambling to fund their online casino website deposits with no problem. It is especially great if you want to remain anonymous for the website and its staff. It is a strongly recommended online casino banking opportunity even despite there are some gambling websites in Australia not accepting it.
---