Player verification in online casino : Read Along to Learn More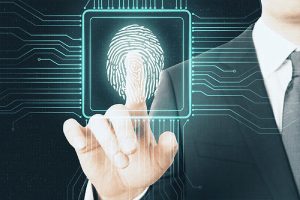 The gambling industry has massively grown across many countries with the consistent advent of new technology. As such, there are various casino platforms online to ease accessibility. However, this growth has also accompanied a paranoia of insecurity, with online casinos featuring issues like money laundering, credit card fraud, cyberattacks, etc. For this reason, internet gambling regulatory bodies have created strategies to mitigate fraud and protect users. This development has necessitated the verification of players at online casinos.
Why do I need verification?
Player verification in online casinos is a process provided by a security framework created for gamblers to fill in their information for casinos to authenticate their identity before making a casino account. This resulted from increasing instances of fraud by unscrupulous persons who use stolen or fake documents to open casino accounts; then use these accounts to perpetuate fraud, syphoning money from victims. This verification process also helps to protect minors from gambling and supports responsible gambling in cases of gambling addiction. Thus, features like affordability checks could help casinos find players likely to gamble beyond their means and prevent this from happening.
While disclosing your personal information may raise doubts, it is backed up by the government and regulatory bodies, such as gambling commissions. Therefore, it is safe, provided you're using a licensed and credible casino. This process is called KYC, or "Know Your Customer," and could also involve another anti-laundering regulation like "Anti-Money Laundering" (AML). Unfortunately, some players try to evade this process, as there have been instances of illegal sites using their personal information. However, it is essential to affirm the casino's legality and licensing before registering to ensure safe verification in an online casino in Australia. Here's an outline of the reasons you need player verification:
The casino requires a fraud-free cyber environment to operate effectively.
To improve the casino's service and ensure your needs as players are met. The KYC procedure lets the casino know more about you and serve you accordingly.
To encourage responsible gambling and prevent underage gambling
Ensuring safe transactions and reducing situations of money laundering through monitoring activities.
How to pass the verification
Various online casinos have their specific verification processes, so there might be slight differences in how it will work for you. However, they all require the same documentation and are used for the same purpose. This is possible in all cases, including verification in a crypto casino, since the operators must protect their services. Here's what the verification in online casinos in Australia entails and how to pass it
Prepare required documents
Before registering, you can find the documents required for verification on the casino's site. Often, casinos require a means of verification such as a passport, identity card, driving license or any utility bill. You may also need to provide other information, like phone numbers and IP addresses. Additionally, you might need to verify your credentials for payment, e.g., for the withdrawal of funds to a card; this is often done with your bank statement.
Transmit the documents to the casino
You should find where to upload the documents on the casino site in your personal area. You'll also need to fill in your email address along with it. If you need help uploading your documents, contact customer care. Also, ensure you prioritize safe verification in online casinos by confirming their legality before registering or sending the documents.
Verification
Once you've filled in the relevant details, the casino will review your information by comparing your documents with the information you've given them. Also necessary is age verification since the casino has to ensure you're not underage. Depending on the operator, verification of a player at online casinos takes a relatively short time. If they find your information accurate, the casino will send you a verification code via email or phone. Then, you can verify your account and start gambling.
Ensure all your documents are right before uploading; this enables fast verification in online casinos. Meanwhile, some casinos have employed other digital means to make the verification of a player at online casinos fast and accurate. Some of them are:
Database verification: they may verify the information you provided from social media and other sources.
Biometric verification: the casino may require you to take a live selfie to ensure you're the same person in your document.
Liveness detection: this helps to determine the authenticity of your documents and live selfies.
How long will it take to verify?
As mentioned earlier, the verification process for most casinos takes little time. After uploading your documents and confirming your personal information, the casino will verify your account by sending a verification code to your email or phone number. Verification of a player at online casinos may take a few minutes, 24 hours, a few days, or weeks. The differing times are often determined by the casino's swiftness, the authenticity of your documents, and what country you're located in.
Is there any way to speed up the verification of the account?
While some verify their accounts only when they need to withdraw for safety reasons, submitting your verification documents immediately after signing up hastens the verification process. Doing this is ideal, so your withdrawal process will be completed on time. Besides this, the different operators' review processes generally determine fast verification in online casinos. You can check reviews for a casino's verification time before signing up.
Conclusion
The verification of a player at online casinos is an essential step in ensuring the legitimacy of your gambling experience. It's risky to play at any casino that does not require a KYC procedure, as this will expose you to fraud and cyberattacks, as casinos without KYC are not often regulated. This will not only be detrimental to your data privacy but may also cause you to lose money.
---