$4,6 Million Lawsuit: Crown Casino is Sued by a Problem Gambler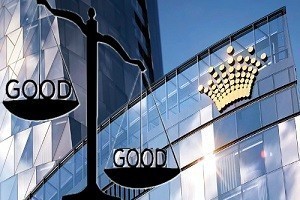 Ahmed Hasna, a problem gambler, is suing one of the Australian casino giants for $4,6 million. Crown Casino's staff lured him to the roulette table despite the fact they knew or must have known about his gambling addiction.
He was not encouraged to responsible gambling, his financial and mental wellbeing was in danger when he was encouraged into gambling by gifts, dinners, and tickets to different events. In June he lost $100,000 paid by check and later bounced. He also told staff he was thinking about self-exclusion from gambling, and he had financial problems. But after that, he was invited to an exclusive Mahogany Room. Moreover, Hansa's mother came to the casino and asked the staff to exclude him from gambling and losing his family's money.
Peter Lawrence, head of the casino's VIP customer service confessed that Crown's actions were irresponsible. Hasna was not banned until December 2020.
The lawsuit is based on the fact that Crown's management ignored these dangerous signs. Responsible Gambling Code of Conduct lists similar cases as indicators that a player is being harmed.
Hasna states he lost money every time he came to the casino for free tickets to shows and sports events granted by Crown. Hasna spent money borrowed from family and friends in Crown Casino. In 2016 his sister had to sell her apartment to pay his gambling debts.
Victorian Royal Commission's Position
Casinos are obligated to provide gambling services responsibly, and in case of Hasna, the Crown Casino broke their own legal and ethical code. This is not the only inquiry related to Crown Casino. The commissions are to decide if a casino is fit to hold the licences.
---