A New Greentube Pro 2.0 Social Casino Product Launched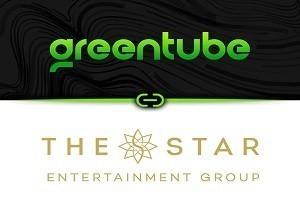 An upgraded NOVOMATIC Interactive B2B social casino platform has been launched by Greentube. The Star Entertainment Group an Australian casino operator has already integrated this solution.
The product is named Greentube Pro 2.0, it was created by Bluebat Gaming, a Greentube subsidiary.
The goal of the platform is to help global land-based gambling companies to stay in touch with their customers. The platform is offering a solution to engage the players with dedicated online social casino offerings. On one hand, this is a chance to benefit from new features helping to enhance monetization and maximize profits, on the other hand, the players will enjoy a new social gaming product. It was designed to suit the needs and expectations of real-money gamblers at offline casinos.
The renewed social casino game collection includes over 180 products by five leading gambling providers. Greentube stated that new gaming titles and features would be made available to players gradually.
The Star Entertainment Has Already Integrated a New Platform
Aussie casino operator The Star Entertainment Group is already using Greentube Pro 2.0 for Sydney's land-based casino. Other existing Greentube's clients should have migrated to the new platform by October.
The company has previously acquired Dutch casino provider Eurocoin Interactive previously to the opening on the local iGaming market. And after that, they improved their social casino offering.
Georg Cubo, the company's COO, mentioned that they were aimed to allow land-based casinos to attract players outside their physical premises with content they could play only in the land-based casino before.
A new solution is attractive also because retail properties around the world have to stay closed because of pandemic restrictions. Greentube 2.0 helps casinos to attract gamblers and increase engagement until they can open actual land-based casinos again.
Miruna Bicoli from Bluebat Games commented that the company was happy to launch a renewed product. They were focused on improving a CRM to offer casinos premium tools that will help to maximize profit and increase players' engagement.
---