A Player Won $45,000 from a 50 cents bet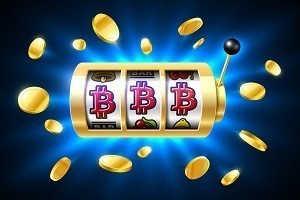 Small stakes sometimes can bring big results, and a player from Australia has just proved that with his own experience. Tiffany Edwards won $45,000 in Fair Go Casino's Mardi Gras Magic. Her bet in this popular pokie was just $0.50.
She admitted how unexpected and unusual this situation was. Tiffany has been playing at Fair Go Casino for some time, starting from 2020. And during one of her gambling sessions in Mardi Gras Magic pokie, she won $44,650 from a single small bet. Normally, players are used to winning small amounts here and there, but winning big is exciting, and gives a chance to experience unforgettable emotions.
Tiffany will use the winnings to pay debts for her education and to have a long-awaited vacation after COVID-19 pandemic.
A New Multi-Millionaire Lotto Winner
One more gambling success story is not about pokies, but about lotto jackpot. It was broken in Sutherland Shire, and changed a lucky player's (who wanted to remain anonymous) life in just one minute. He is still trying to get used to it and feels excited. He said he had been playing for about 10 years, and finally, his dream came true.
The winning was $5,000,000, and a new multi-millionaire has not decided yet how to use it. One of the possible plans is to buy a house.
During this time, the biggest jackpot was $50 million, won by a North Sydney woman in July.
Of the 24 Oz Lotto division one winning entries in 2020, eight were in NSW, seven in Victoria, five in Western Australia, three in Queensland, and one in South Australia.
---