Aquis to Sell Casino Canberra to Iris Capital for A$63M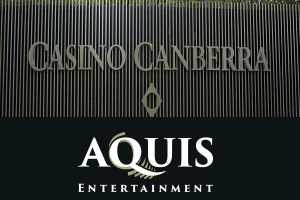 Aquis Entertainment Ltd announced  that it had reached a new deal with Iris Capital of NSW to sell 100% of the shares in casino Canberra for AU$63 million (US$42.4 million). The settled price was about $3m higher than an earlier offer by Iris and about $5m more than the Oscar Group subsidiary had offered last month.
The deal is not yet set in stone as it will require regulatory approval and an official blessing from Aquis shareholders. Moreover, Aquis left the door open to a higher bid and would simply pay Iris a break fee of $1m in order to entertain a new suitor if Iris chose not to exercise the first right of refusal – no matter how much might be offered for the property, Iris can meet or beat that price and still consummate the sale.
Aside from pandemic measures, the casino has continued operations since opening in Australia's Capital City in 1994 with a 99-year license but its future has been in a state of flux and then limbo in recent years.
Casino Canberra
Aquis purchased the property in 2014 with an eye toward massive renovation and expansion to the tune of AU$330 million (US$226 million). However, the renewal was contingent upon the ACT government allowing the operator to install as many as 500 slot machines with the pokies not only helping to pay for capital investment but also providing profits to the operators.
The government didn't reject the offer until 2018 based on concerns about a changing regulatory environment and details of the financing. When the ACT government officially addressed the proposal it came back with what it considered a workable compromise allowing 200 slot machines and 60 other electronic gaming machines. Aquis rejected the offer out of hand.
Casino Canberra is the main business undertaking of Aquis as the firm went all-in on a gamble it would be able to secure slots gaming privileges sufficient to cover its exposure in acquiring and improving the property and maintaining a sustainable business. Several other extremely high-value projects were in the works in that time period including Crown's Barangaroo casino.
With an infusion of cash, the Aquis board is considering new business opportunities and intends to include any roadmaps developed for shareholders this month along with the notice of shareholder meeting and vote in July with action planned for August.
---