Aristocrat Commented on Unsuccessful Playtech deal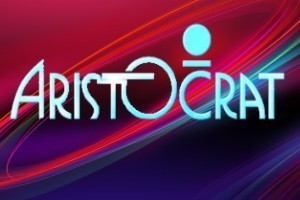 Trevor Croker, the chief executive in Aristocrat Leisure, gave disappointing comments on the Playtech deal failure. 
A group of Playtech shareholders built a blocking stake against the deal between Aristocrat and Playtech. This happened after the announcement of recommended acquisition by Playtech board members. 
Playtech commented that their choice of investment will be based on a customer-centric philosophy. 
On the other hand, Aristocrat is looking for other options to expand their online gambling offers, regardless of Playtech deal failure. The Aristocrat chief executive said the company was searching for opportunities to expand its presence in the online gaming industry. 
Playtech shareholders voting resulted in 54,68 percent of voters supporting Aristocrat's offer. 
New Pokies Patent Triggered by COVID Restrictions
At the end of 2021, Aristocrat Leisure patented self-disinfecting pokies in the USA. This was a solution to deal with turnover fall because of casinos being locked due to the COVID-19 pandemic. 'High-touch' surfaces and buttons will be disinfected with ultraviolet light. 
The company says the UV light can be applied safely thanks to limited exposure to radiation. This way it will not cause any harm to players, and it will be activated on-demand or during off-hours. 
These innovations for land-based casinos are not the only focus of the company. Aristocrat is looking forward to online gambling solutions, and the Playtech deal could become one of the biggest acquisitions in the industry. If the acquisition goes ahead, Aristocrat will expand its role both as a land-based casino gaming developer and in online gambling. 
Pandemic and Aristocrat's Focus of Attention
Aristocrat's dual focus both on brick and mortar products and online gambling can be explained by pandemic impact. The company's stocks rose by 33,95 percent during the last year. Casinos reopening and online gaming expansion caused the revenue growth by 14,4 percent in 2021. But challenges with the Playtech deal and proposed increase to development and design costs caused a drop of stock by 4,89 percent despite the post-pandemic recovery.
---