Aristocrat Leisure to Acquire Playtech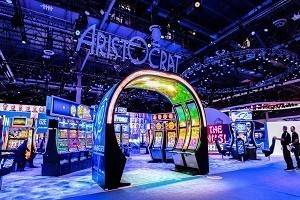 A new acquisition can help Aristocrat Leisure to become a centre of real money gaming that is not legal in Australia. Real money gaming is easy to access, fast, and the bets are not limited. You need an app to play casino games and pokies with no bet limits. 
Aristocrat Leisure is not so popular among Australians despite being in the top 20 biggest companies on the Australian stock exchange. Aristocrat's market capitalisation values about $30 billion. 
The potential acquisition caused the growth of the company's value. Aristocrat is known for electronic gambling machines designed for brick and mortar casinos, pubs, and clubs. And now the company will buy a gaming giant, Playtech, for $5billion. This deal will strengthen the company's positions in mobile and computer gambling. 
Playtech was listed on the London Stock Exchange. Aristocrat Leisure would like to buy it outright.
UK Shareholders to Make a Decision
A bidding war can begin regarding the interest of other parties. On the other hand, Playtech board support Aristocrat. According to data published in November, the Australian company's revenue from digital gaming showed 15 per cent growth to $2.6 billion. 
RMG Boom
For now, real money gaming is legal only in six states in the USA, but more states are going through legalisation, and the growth is massive. The analysts expect the RMG to be US$70 billion in several years. 
Aristocrat Leisure's revenue can grow by 17 per cent in 2023 if the acquisition is successful.
---