Aristocrat Willing to Acquire Playtech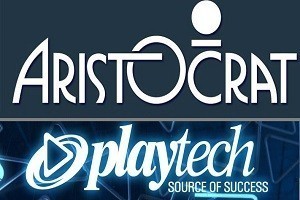 An Australian gambling software provider Aristocrat is acquiring a British developer Playtech. According to Yahoo Finance, a deal is worth 5 billion AUD. 
Because of the recent news, Playtech shares rose by 57 per cent. Aristocrat is going to receive 1.3 billion AUD from the share sale to fund the acquisition. Ab 8.6% discount will be applied to stock price. 
For Aussie gambling developer, it is a new stage. It will result in establishing one of the biggest B2B platform providers in the global online gambling industry. Trevor Croker, the Aristocrat CEO, said that the company would be focused on innovations and responsible gambling, offering a new gaming experience to players.
COVID-related restrictions and lockdowns encouraged a new era of online gambling. And this deal marks the latest in the list of changes. The acquisition would open European and North American markets to Aristocrat. 
Aristocrat's Plans in Italy and Europe
Some new regulatory risks are related to this latest deal. Aristocrat will need to take control over Italian gaming parlours, betting shops and online operations. On the other hand, this will strengthen Aristocrat's positions on the global market. For now, the provider has been underestimated in its home market, but it holds a good global position. 
Playtech is a B2C company based around Sniatech. It is focused on sports betting, horse racing, poker machines, and casino games software. While Snaitech is a ticket to straighten Aricstocrat's positions in Europe, the main prize Aristocrat gets is Playtech's B2B division. Over 170 online gaming operators including Bet365, Flutter, and Entain use the platform and technology provider. The product is a one-stop-shop offering managements systems, VIP and loyalty programs, data analytics, risk and fraud tech, and all sort of online and real money games.
---