Australian Banks Call for Credit Card Ban on Online Sports Betting to Protect Customers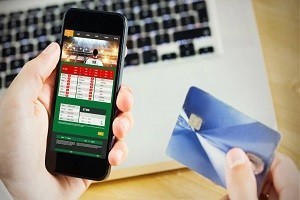 Despite federal law allowing states and territories in Australia to license and regulate internet slots and table games, there are currently no online casinos licensed in the country. However, home and mobile sports betting is licensed for punters in Australia. The Australian Banking Association (ABA), the country's primary banking trade organization, has requested that the government ban the use of credit cards at online sports betting sites due to the gap between financial protections online and on land.
Credit cards were banned for gambling at the land-based sportsbooks and casinos decades ago, but the licensed online gambling industry did not even exist at the time. Today, the industry is worth an estimated A$50 billion a year. ABA CEO Anna Bligh questions why it should be possible to do something in the virtual world that is prohibited in the real world. She asks whether gambling, as a product, is something they should be providing credit for, given the potential harm to customers.
Bligh notes that banks have seen the harm that undisciplined gamblers can do to themselves very quickly, with potential long-term negative consequences. While the initiative to ban the use of credit cards for online sports betting is not a moral crusade, banks are looking out for their own business interests, according to a report in The Guardian. The association is well aware of the damage that can be done to customers by undisciplined gambling and is conscious of its responsibility as lenders to ask hard questions.
However, the initiative would tend to lend itself more to ideation than implementation due to the way merchant category codes work. The international merchant category code (MCC) that has been used for online gambling transactions since soon after the US changed its payment processor rules for online gambling with the Unlawful Internet Gambling Enforcement Act of 2006 (UIGEA) can also be assigned to transactions involving charities that fundraise by selling lottery tickets.
MCCs are 4-digit numbers listed under the international standard ISO 18245, which currently doesn't have a code for lottery tickets sold primarily for charity fundraising. Changes to ISOs such as adding a new MCC are usually not entertained for industries generating less than $10m in revenues. The ABA is not interested in paying for changes through the Geneva process, indicating that gambling operators should have to deal with and pay for compliance on their own after a grace period to give them time to adjust.
Responsible Wagering Australia, an independent body for wagering service providers based in Australia, supports the ban on using credit cards for online sports betting. While offshore casinos can run credit card gambling transactions through a form of potential money laundering by assigning "the wrong code" to deposit transactions, a few Australian banks have already banned their branded credit cards from being used for gambling transactions. Bank Australia, Bank of Queensland, Citibank, and Suncorp will no longer process MCC 7995.
MPs Rebekha Sharkie and Andrew Wilkie are each preparing legislation to address the issue and introduce suspicious transaction reports to authorities. Sharkie's private member bill focuses on banning online credit card gambling, while Wilkie's bill focuses on proceeds of crimes and suspicious transaction report obligations. Sharkie also wants operators to inform bettors of ongoing losses before accepting further bets.
---