Australian Google Play Store to allow gambling apps from March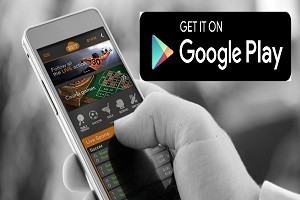 Australian residents who use an Android mobile device will soon be able to use their favourite wagering apps, with Google announcing it will begin allowing gambling apps on the Play Store from March 1.
EFTM reports the policy change, which was announced on the Google Play Developer Console, will allow real money gambling apps, ads related to real money gambling and daily fantasy sports apps to be listed on the store.
Having the apps officially available through the store will allow Google to scan the app, like they do all apps on the Play Store, in order to protect users from any malicious code.
The change affects users in 14 markets, including Australia, Belgium, Canada, New Zealand, Germany, Spain and the United States.
Apple has allowed gambling apps in the iOS app store for some time, though with restrictions on age, location and more.
Google will have similar restrictions when they go live, requiring an adults only rating attached to them, among other things.
In Australia, Google said it will specifically allow sports betting, lotteries and daily fantasy sports apps, subject to its application and licensing requirements.
The addition of gambling apps will have to be done carefully, according to executive director at the Alliance for Gambling Reform Tony Mohr.
"Providing online gambling to Australians is illegal unless the gambling company is registered and licensed in Australia for Australian operations," Mr Mohr said.
Any entity attempting to make an app available on Google Play without jumping through the correct hoops would be similarly shut down.
Having easier access to gambling apps on phones "can greatly increase the risk of people experiencing gambling harm," Mr Mohr said.
---