Australian News Outlet Questions Facebook's Role in Illegal Gambling Ads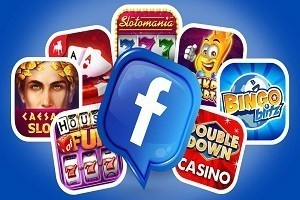 Despite being warned not to solicit business in Australia, at least one online casino operator is targeting residents through Facebook, according to a report by ABC News. While Australians are free to play at any online casino, operators that are not licensed in the country face harsh civil and criminal penalties. Since the law was amended in 2017, the Australian Communications and Media Authority (ACMA) has blocked over 700 websites from appearing to Australian IP addresses.
The gaming site in question is Bitstarz, which was found to have provided a "prohibited interactive gambling service" to Australians in 2021.Facebook changed its policy on advertising online gambling services several years ago to allow "authorized gambling partners", provided the advertising is lawful in the target market. Despite this, the ads from Bitstarz included images of the Australian flag, leaving little doubt about the intended audience.
Professor Daniel Angus, from the Queensland University of Technology, has called on Facebook to do more to protect users from such ads. While Bitstarz would appear to be violating Australian law, it is more difficult to determine whether Facebook is also in breach, as it is considered a "platform for ideas" rather than a publisher in many countries. Most regulators that block residents from viewing illegal websites use other deterrents, such as France delisting online casinos from search engines, or even prosecuting financial service providers.
Australia is one of the few countries that doesn't hold a monopoly or a revenue-positive benefit through taxes or other financial incentives to steer residents away from unlicensed sites and towards government-sanctioned casinos. Despite the ACMA's efforts to block websites, it is easy for Australians to get around simple ISP blocking, as operators such as Bitstarz run multiple website URLs that mirror the main site.
---