Challenges in Asian Casino Industry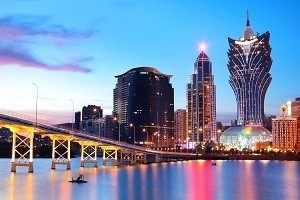 Analysts, casino operators, and investors are concerned because gambling-related stocks in Macau show to plunge. One of the worlds leading gambling hubs is affected by President Xi Jinping's suppression of the industry. Asian gambling has never faced such stress before.
Takeharu Yamanaki, the new Yokohama mayor, also caused casino-related stocks to tumble with the recently announced decision. The Greater Tokyo region was to become a new Las Vegas, but Yamanaka started a campaign aimed to annul the processes. Liberal Democratic Party that supports gambling met the campaign with a hostile reception.
Gambling arises many social worries, including addiction, crime, and personal bankrupcies. On the other hand, the role of pachinko parlours, boat and horse racing, and other betting activities in Japan's economy is obvious. These facilities make tangible tax revenues.
There are more serious reasons why Yokohama's anti-gambling campaign might be the best way for other prefectures and cities to follow.
The most prominent contenders for casinos in Japan are the Osaka, Nagasaki, and Wakayama regions. The Japanese market is in the US, Austrian, and Canadian operators' fields of interest. Mainland millionaires are supposed to spend money in Japanese casinos.
President Xi's regulations are forcing the Asian gambling market to stumble. The first wave of restrictions was related to Jack Ma's And Group and Didi Global, Tencent Holdings. Now Macau's VIP rooms are impacted, and cryptocurrencies can also be stamped out. 
Casino operators lost about 30% of their market capitalization because of policies towards Macau casinos on September 15 alone. Las Vegas Sands board members have doubts is China is even investible.
---