China Keeps Struggling With Offshore Gambling Platforms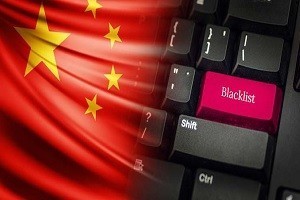 Recently, the government of China took a course on providing an effective campaign against offshore gambling platforms which attract Chinese to use their services.
China is not satisfied with the modern state of online gambling and is going to change things soon. For today, online gambling prevails in the modern online entertainment market around the world providing thousands of gambling websites and titles. According to a popular Asian publication Inside Asian Gaming, there was a meeting dedicated to solving the problem. Niu Yibing, CAC Deputy Director, instructed all website operators and departments to pay special attention to online gambling establishments from abroad and control their influence on Chinese citizens.
Niu stated that the current state of affairs is already quite dangerous to China and needs to be considered an important political issue. However, if departments would attach due weight and follow proper steps to get rid of offshore online gambling, the problem may solve much quicker. He claimed that disposing of cross-border gambling requires having enough responsibility and urgency.
The plan of struggling with offshore gambling websites consists of four main points that will help CAC to decrease the spreading of cross-border online gambling, and find out who was behind it. Persons who are involved in this will be punished.
First of all, now there will be much more attention to all the Internet promotion of offshore gambling platforms. Nowadays, social media is the most impactful resource for the attraction of the audience. In this way, it will be pretty effective to get rid of all the video, live streams, pictures, and other related promo materials. All the websites and other Internet resources offering a paid promotion for offshore online gambling establishments will be punished by the CAC.
Secondly, CAC is going to limit the services used by cross-board online gambling platforms as well as all the approaches allowing them to circumvent restrictions. It will allow blocking the hosting of the servers, cloud storage services, and data transmission. Also, they want to restrict VPN services that always were a perfect solution for gambling.
Thirdly, CAC wants to bring all websites and their users to cooperate. They will call for reporting any information about illegal internet resources and offshore gambling platforms providing their offers in China. It will help to receive the largest audience to help.
And the final step is to control and coordinate not only Chinese online resources but also abroad and international ones. The departments will cooperate having the same target. As a result, the CAC expects to improve the current online and social state for citizens of China as well as prepare the appropriate conditions for the upcoming celebration of the founding of the party. Furthermore, it's going to be a perfect beginning of the 14th Five-Year Plan. In this way, there is no doubt that the CAC prepares the most effective action plan.
Also, it was mentioned by the CAC that the offshore online gaming problem is not only a political threat, but also it may damage the economics and social stability of China. Such a task is very considerable and can't be ignored.
It wasn't the first meeting dedicated to the cross-border gambling issue in China and some organizations have promised to make some efforts soon. The Ministry of Public Security will significantly limit the activity of offshore gambling syndicates as well as the People's Bank of China will monitor their finances.
Besides combating offshore gambling platforms, authorities in China are going to make some prohibitions related to cryptocurrencies. Hence, Bitcoin mining, crypto trading, and investment will soon become illegal. Due to this, many big brands, companies, and firms changed their investment directions.
What Are Waiting for Cryptocurrencies in China
Lately, it was officially reported that the government of China monitors all virtual currencies. During the last several years, cryptocurrencies became quite big that may cause financial risks in the view of the authorities.
Such dramatic changes summoned a violent reaction from a list of big companies. For example, it was a severe blow to Sun International Group Limited as it recently agreed to buy a thousand sets of cryptocurrency miners to enlarge their production and business.
The company has already commented on such changes and confirmed that all their activity related to virtual currency including the mining and trading of Bitcoin is stopped till an unknown time. Right now, the further steps of the company are under discussion.
Nevertheless, such novelties were pretty expected as China is going to provide a national digital currency within several next years. The Digital RMB is already being tested and the government plans to make it fully available by 2024.
It seems like the Digital RMB will impact the special administrative region Macau as well. Lately, Ho Iat Seng, the Chief Executive, stated that soon there will be some innovations in the law related to virtual currency. Accordingly, it will guarantee the successful implementation of the Digital RMB.
---