Crown Melbourne must pay a record fine of AU $120 million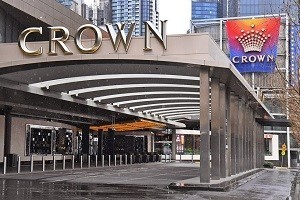 Victorian Gambling and Casino Control Commission (VGCCC) announced the verdict: Crown Melbourne must pay a record fine of AU $120 million, or US $77 million.   
The reason for this punishment lies in a series of failures regarding its Responsible Service of Gambling obligations. Last year, Royal Commission revealed that Crown Melbourne didn't fulfill all needed obligations.  
The history
But this isn't the first rodeo for Crown Melbourne – it had already paid a significant fine of AU $80 million, or US $51 million, in May this year, when the VGCCC discovered that Crown was illegally using China Union Pay cards for different payments that are connected to gambling. The company's license has already been revoked – and this is only the last one ina series of failures. 
As the VGCCC stated, the company was fined not only for one breach butfor two of them. The Crown has ignored the negative effects gambling can have on people, sometimes even by leaving them to gamble for more than 24 hours without any breaks.   
The company is also accused ofnot preventing patrons when they were using plastic picks and similar tools while gambling on some electronic gaming machines. These devices are often used to simulate automatic play, which is not acceptable by many regulations.
Sending a powerful message:   
Fran Thorn, VGCCC Chairperson, said: "The record fines totaling $120 million that we have imposed on Crown today will send a powerful message to Crown that the Commission will not tolerate misconduct that exposes our community to increased risks of gambling-related harm."  
He also stated that these had not been isolated breaches but more of a pattern when it comes to Crown. This pattern lasted for 12 years – and it seems things are finally changing.   
A warning from the VGCCC:
Thorne appealed to all those who possess gambling licenses to remember this case since it is also a warning for them. The VGCCC is determined to ensure the safety and well-being of all gamblers under its jurisdiction – and this is only the beginning.  
What does it mean for Crown Melbourne? It can continue operation, but under the Special Manager's supervision. The manager is obliged to deliver a final report regarding the company's operation by early 2024. Then it will be decided if the Crown Melbourne will get its license back – however, until then, the verdict is made.   
---