Crown Resorts will be open on the 28th of December but the casino will still be closed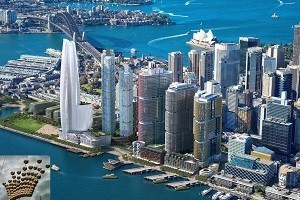 Barangaroo hotel is about to open next week. The NSW Independent Liquor and Gaming Authority gave permission, but casino operations are still restricted.
Gaming activities will be reviewed and made a decision in February. Other non-gambling areas will be decided at the end of this month according to ILGA chair Philip Crawford.
The restrictions came into action last month and at least until Bergin inquiry's findings in February 2021. But ILGA decided to cooperate with Crown Resorts so that non-gaming areas will operate this month. They include the hotel itself, bars, restaurants, and entertainment zones.
On the other hand, Philip Crawford stated that ILGA's position on Crown's casino operations had not changed.
Crown announced that they are at the last stage of pre-opening preparations, and they are willing to open their doors to visitors on the 28th of December 2020.
Patricia Bergin, a former judge, who has inspected Crown's suitability with Sydney gaming licence requirements states that the company hadn't paid attention to the risk of money laundering through the casinos. Crown and its major shareholder James Packet were not considered fit to launch new casinos.
Crown stated they would not work with junket operators unless they passed regulators' approvals. The Crown's counsel told the company was doing everything possible to improve the processes against money laundering within the casino.
Crown's shareholders launched a class action against Crown
Some of the company's investors said they were misled and harmed by the company's probable violation of anti-money laundering laws. The company lost about $500 million of the market value because of the investigation regarding Melbourne casino.
This month a claim was lodged in Victorian Supreme Court accusing Frown of misleading the investors by reporting effective controls to guarantee compliance with anti-money laundering laws. The company is accused of actions contrary to investors' interests. The court will be asked to order the company to buy back the shares from affected shareholders.
There have been no comments by Crown for now.
The case seeking millions of dollars for investors who lost money in a share price crash when in 2016 Crown's employees were arrested in China and accused of gambling crimes is planned to go trial in 2022.
---