Curacao Passes Legislation on Gambling Regulation Reform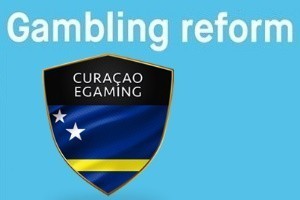 After years of back and forth between the governments of Curacao and the Netherlands, the Caribbean nation, a constituent country of the Kingdom of the Netherlands, appears to be on the cusp of creating sweeping changes in its online gambling regulatory regime.
The Council of Ministers in Curacao, which has been an independent state since 2010, has approved legislation to create a new gambling regulator in the Curaçao Gaming Authority (CGA), and to end the current system of Master License holders providing Sub-Licenses as a commodity with very little oversight of operators and virtually no player protections.
The current Master License holders, Antillephone, Cyberluck Curaçao (Curacao eGaming), Curaçao Interactive Licensing, and Gaming Curaçao have had control of issuing sub-licenses to operators since 1996. That will change under the new legislation.
While operators have always needed to meet certain thresholds of assumed integrity, financial liquidity, adherence to Anti-Money Laundering/Combating the Financing of Terrorism (AML/CFT) policies, and the prevention of underage gambling, the new regime is expected to enhance some of those areas and could add more requirements for operators to follow.
Key Changes in Regulatory Power
Under the current legislation, the CGA will have the authority to issue operator/casino licenses as well as supplier/Game licenses and to revoke a license, as a last resort, of any permittee that is not in compliance with the new policies.
At least three members of a casino operator's key staff must be domiciled on the Caribbean island, and while apparently no section currently exists to address serviceable jurisdictions, that all-important element is likely to be a contentious issue between the constituent and the government of the Kingdom.
Officials in The Hague have been trying to exact accountability and change from overseers in Willemstad for several years, but it took the world health emergency to get enough movement from Curacao to craft an agreement. Holland cannot force any change in laws on the nation but it was able to coax cooperation by conditioning Covid economic aid on Curacao cooperating with a revamp of online gambling laws there.
The two entities came to an agreement on the framework of legislative reform in order to release the third tranche of funding for Covid relief and according to that agreement, Curacao is obliged to reform its gambling law to ensure the "Rule of Law".
The agreement required the following legislative changes at a minimum:
Create an independent regulatory body to issue online gambling licenses with the power to execute control measures revoke licenses as a last resort, and prosecute those in violation of the law
Create measures to ensure license holders comply with legislative requirements in other countries
Establish mechanisms needed in order to collect license fees and taxes.
The second item is found in the agreement under "at a minimum" so it will be interesting to see if the legislation is found to include that in its codified form and then if Dutch authorities will accept it as being compliant with the agreement.
This provision under "Rule of Law" would seem to indicate that if an operator accepts players from a jurisdiction that does not recognize the Curacao authority or the license, the operator may be in violation of Curacao law as well as the laws of the country of player's residence.
Under the current system of licensing, nobody knows for certain just how many casinos and sportsbooks are operating as regulation is run like a business with no specific reporting requirements. Best estimates are that there are at least 500 sublicenses and any one of those could have any number of "skins". One report by the Dutch investigative media outlet, Follow the Money in 2021 estimated there were 12,000 Curacao-based operators serving players in prohibited jurisdictions – but former Dutch Minister of legal protection, Sander Dekker did not express confidence in those numbers last year.
Sourse: Curaçao minister: Risk of market exits will not stop us raising standards
---