Donaco International Ltd returns after a long break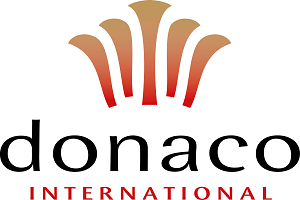 Australian casino operator Donaco International has announced its Cambodian Star Vegas Casino has reopened following a year-long shutdown.
The company's most recent financial update, filed with the Australian Securities Exchange shows net revenue of $162,000 for the first three months of 2022. That's 91.7 per cent less than it earned last year. All of the revenue came from Donaco's Aristo International Hotel in Vietnam. Blocking major headway in Donaco's financial stability is the Cambodian government.
It has yet to approve the return of casino operations at Star Vegas, with a request to do so already in place. Being able to operate Aristo has helped Donaco, but not enough. A new airport is coming to the Lao Cai province, home to the casino resort.
This will facilitate more inbound traffic to the area, as a result, likely more traffic to the casino. Relaxed travel conditions in Cambodia will also help, provided they arrive quickly. Non-executive chairman Paul Porntat said that the company remains optimistic for its long-term future.
"Vaccination rates have increased, leading to the easing of borders and travel restrictions in the regions we operate," Porntat said. "It will take some time before travel patterns return to normal, and we are prepared for when international tourism will steadily resume again."
In the meantime, the company is doing what it can to survive. In January, it paid off a $93 million loan it had with Mega Bank International. Their survival was bolstered, in part, through financial assistance from Donaco CEO and executive director Lee Bug Huy, who recently gave the company a $5 million loan.
Profit Growth
Australian casino firm Donaco International has posted a December quarter earnings loss. The loss comes amid the impacts of the coronavirus pandemic in Asia, with its Cambodian casino shut and its Vietnamese property operating under restrictions.
The group's earnings before interest, tax, depreciation and amortisation loss was $1.2 million. The company posted a revenue of $0.4 million, compared with $6 million a year earlier. Property level EBITDA was negative to the tune of $0.6 million, compared with a profit of $3.6 million in 2020.
However, Donaco said its monthly cash burn was well within its targeted ranges and it expects to bounce back as COVID-19 restrictions ease. In June, it set a range of $1.10 million to $1.24 million, while in the quarter the cash burn was $480,300.
In January, Donaco revealed it completed a full repayment of a US$100 million loan it acquired from its main lender, MegaBank. Donaco acquired the loan in 2015 from Mega International Bank Co and has repaid it, fulfilling an agreement it signed last July.
A final US$1.8 million instalment was paid on 30 December 2021, with Donaco having previously redrawn US$20 million in 2016 and refinanced US$57 million in 2017 for a combined US$120 million in borrowings.
"Donaco is pleased to confirm that there is no more outstanding loan balance owed to its lender Mega Bank," the company said. "We continue to preserve a robust balance sheet and maintain prudent cost control as we wait for the COVID-19 pandemic to ameliorate in Vietnam and Cambodia."
Source: Casino.org reports the casino is opening after the challenges of the COVID-19 pandemic.
---