Gambling Apps in Australia Will Be Available via Google Play Store in 2022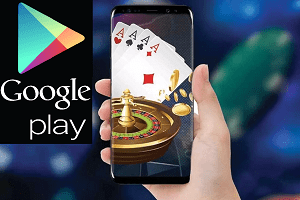 Access to gambling apps was allowed only for Brazil, Ireland and the United Kingdom, and France. But the number of countries will be increased to 19 titles soon. New policies will come into force in March 2022, and Australia is in the list of countries that will benefit from mobile gambling.
Google updated its policy so that gambling related applications can now be added to Play Store as soon as they complete an application process and the screening. During the checks it will be monitored if the operators comply to the regulations of local gambling authorities, if they are licensed and are providing customers with a high-quality service.
The upcoming updates will significantly change the position of Android focused applications, who have been behind their Apple counterparts for a long time. Apple users already have access to real-money gambling.
The mobile gambling market is expected to continue the growth because of new countries added to the Play Store list, and new applications offered to players.
Covid-19 had an impact on many businesses and those who are working on their digital marketing strategies and execute marketing plans correctly will benefit from new abilities with Google Play Store.
Popularity of Online Gambling During Pandemic
Search interest in online casinos has grown significantly since lockdowns came into force. According to Google Trends online gambling filled the market instead of cancelled sports events and land-based gambling activities. Despite the rise in some online gambling is obvious, there were no evidence of problem gambling increasement. The overall drop in industry can be stated, but online gambling is more popular compared to pre-pandemic periods.
Gamblers are ready to spend more time and money playing, during the lockdown. Many people use gambling to overcome the isolation and boredom problems.
---