Gambling Companies in Australia Increased Their Political Donations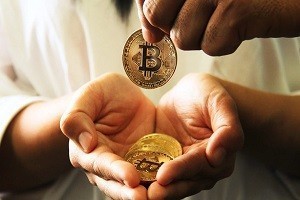 The record numbers of political donations from Australian gambling companies was noticed. In 2010-11 the donations amounted to $9,900 and in 2019-20 this number reached $473,161 reported by the Guardian.
The industry made $2.7 million in donations within the past 10 years. The main donor is Tabcorp and Crown Resorts. The donations were shared among three political parties: the Liberals, Labor, and the Nationals.
The Greens senator Mehreen Faruqi prepared the data on the significant increase in donations. She was concerned about the special treatment the horse racing received in Victoria and New South Wales.
Tabcorp and Crown: the Two Gambling Political Donors
The research included gambling companies that no longer operate, but may have existed 10 years ago. It showed Tabcorp and Crown Resorts to be the two most prominent donations. Other donations were made by BetEasy, Sportsbet, and Responsible Wagering Australia.
The reason why Tabcorp's donations appear so often in publicly open data is that the company discloses all donations, while other companies might show only those above the disclosure threshold.
New South Wales restricted political donations from gambling companies in 2010, while other territories still allow gambling donations.
The Upcoming Melbourne Cup
10,000 people are allowed to attend the Melbourne Cup, despite the COVID-related restrictions. The event will be open to vaccinated visitors. Other racing events might also be approved by the Victorian government if 80% of the state's citizens are fully vaccinated by that time.
One more horse racing event, Everest, accepted 11,000 visitors last year. It will also host 10,000 people this year, while COVID-19 restrictions allow 5,000 visitors.
Tabcorp emphasizes its compliance with Australian political donation laws. For that reason, the company discloses all the political donations they make.
---