High-roller VIP gambling tours in Australia available in Queensland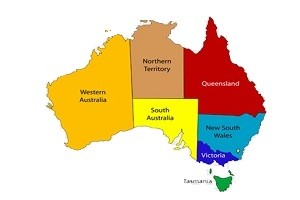 Gambling high-roller VIP tours were suspected to be a risk for terrorism financing and money laundering. That is why many Australian states do not want to take responsibility to regulate casino junkets.
For now, Queensland remains the only state authority to license junkets. Such exclusive gambling events attract rich players from China to Australian casinos. Which is why most states make individual casino responsible to make sure the events complaint with counter-terrorism financing and anti-money laundering laws.
A 2017 AUSTRAC report says about the inconsistency between different state gaming regulators when it comes to extending of junket oversight they undertake.
In 2004 legislative changes were made by the Victorian Commission for Gambling and Liquor Regulation. These changes removed license approval for junkets and stated the responsibility of casinos.
Queensland supports junkets after other states withdrew
The only state that approved licenses for junket trips to operate is Queensland. The Star Entertainment Group operates two casinos (Melbourne and Perth casinos) on the territory of the state. The recent claims to these casinos were related to a relationship with Suncity – the junket operator suspected to be involved in organizing crime syndicates in Asia. This made Crown casinos a canter of money laundering scandal.
During the hearings at the NSW it was revealed that Suncity had a playing cap of $100,000 at Crown Melbourne casino, but at the time the sum in excess was $5.6 million.
On the other hand, Crown Resorts emphasizes that they have a relationship only with junket operators licensed by the state gaming authority.
Another casino that had a partnership with Suncity is Star's casino. The company will announce later if the partnership will continue.
It was also announced by the Queensland Office of Liquor and Gaming Regulation that junket operators would need to go through police checks and provide police clearance by their country of residence.
---