Liquor & Gaming NSW to Monitor Signage Outside Pubs and Clubs in Preparation for Gaming Law Changes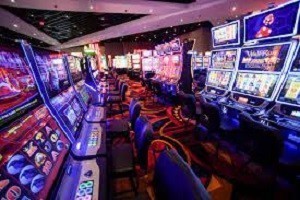 The governmental authority responsible for monitoring liquor, gaming, wagering, and licensed clubs in New South Wales (NSW), Liquor & Gaming NSW, has announced that it will pay increased attention to signage outside pubs and clubs in the state. The regulator aims to detect any breach of local gaming laws and is preparing for regulatory changes that have been announced for implementation after the forthcoming elections.
Both major political parties have promised to implement significant gambling reforms, particularly in relation to the rapid increase in the number of poker machines in local clubs and pubs. The current Liberal government has proposed that if it is re-elected, it will require the transition to cashless gaming for all of the 87,000 poker machines currently operational in the state. Both parties also believe that venue signage promoting gaming facilities should be banned.
Current NSW gaming law already prohibits signs that use "a term or expression frequently associated with gambling," but many sites bypass this law by using signs that state "VIP Lounge" or other terms commonly associated with gaming rooms. Liquor & Gaming NSW recently conducted an inspection of NSW venues and found that 80% of the sites had some sort of signage that might indicate the presence of gaming machines inside. However, it is not certain that all these venues are non-compliant due to the wording of the legislation.
Liquor & Gaming NSW has stated that it will take a case-by-case approach to determine whether the signage is compliant with gaming laws. The regulator plans to watch people and physically be present in pubs and clubs to observe staff behavior and ensure that they understand their obligations.
Poker machine reform has been requested by several authorities after the NSW Crime Commission's report in October 2022 revealed that billions of dollars of dirty money were circulated through the state's pubs and clubs each year.
---