MiFinity glides past 500 merchant branding integrations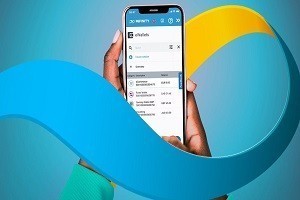 MiFinity is an online gaming payment services firm that recently marked an important milestone with its 500th merchant brand integrated into the processor's system. The company noted in a press release on Tuesday that will a solid base of 500 merchants in its pipeline it would likely not be long before that number reaches 1,000 while MiFinity captures an even larger share of the market.
MiFinity has several innovative payment solutions including the popular MiFinity eVoucher. The eVouchers are available to players in 225 territories and countries. Core products include the MiFinity eWallet and 82 countries are served with its PayAnyBank product. New customers are lining up to get the handy payment service integrated into their casinos and sportsbooks as customers demand transparent, easy, and secure ways to transact with online operators.
Strong growth in the development of MiFinity
Paul Kavanagh is CEO of MiFinity and had this to say: "Our accelerated growth has been a massive team effort. Our tech and product teams have developed a portfolio of services that is second to none and have operators banging on the door, wanting to integrate MiFinity. Our customer care team go above and beyond to help players get the most out of our services, which in turn helps our merchants."
He continued, "Our affiliate, marketing, and commercial teams have a huge amount of market experience and are focused on supporting our merchants' strategic goals, helping them increase conversions, revenue, and brand loyalty. And, of course, everyone else behind the scenes at MiFinity is committed to driving our success. 500 merchants and counting are all down to our incredible team."
Multicurrency in one electronic wallet
A single eWallet will support up to nine separate currencies at the same time, giving players nearly unlimited choices in fiat transactions.
Over 75 payment methods are integrated into the wallets along with 17 different currencies. 20 languages are supported in the interface. The combination of ease, security, and flexibility seems to be driving consumer demand to access their MiFInity eWallets at their favorite online gambling sites.
Head of Business Development, Kris Deyanov said: "MiFinity is in the enviable position of having iGaming customers asking operators to integrate our services into their cashiers so they can use the MiFinity eWallet. Forward-thinking, customer-centric operators understand that payment options are a significant and crucial part of the customer experience and that the right partners can help boost customer acquisition, retention and increase engagement.
"It's not just about delivering frictionless and speedy transactions; it's also about all the added value a payment services provider like MiFinity offers."
MiFinity customers already enjoy an intuitive user interface, and soon the company will release a desktop client and a native app.
---