Money Laundering in Australian Casinos in 2021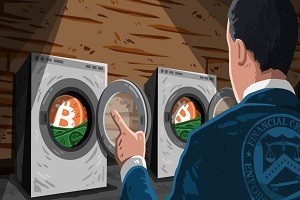 Money laundering in Australian gambling venues is a subject of concern expressed by watchdogs within the country's government.
About 100,000 pokies are licenced in NSW alone, and the experts say that hundreds of millions of dollars could be laundered every year in pokies only in Sydney. Speaking of the whole country the numbers might reach over a billion dollars.  
Money launderers are using pokie machines to launder illegally gained money into 'clean' gains. There are two main ways used by the criminals called the 'feeder method' and the 'link method'.  
The Essence of Feeder Method
The cameras captured a person who inserted over $25,000 into a pokie machine after that made a single $1 bet and cashed the remaining money out. The best way to fight this money laundering scheme is using cashless cards for gambling. 
The Link Method
This method was also filmed on cameras. It uses pokies with a linked jackpot. All the linked machines must be used for bets and it is almost a guaranteed jackpot. The only thing to consider is that a member of a group applying this scheme must be the one to win, so other players need to be kept away from the linked machines until the payout. 
Money laundering with the link method can also be prevented by using cashless cards. 
NSW Challenges 
Within a month after the COVID-19 lockdown started about 140 venues and 130 gamblers were involved in money laundering in gambling at NSW clubs and pubs. Gambling is one of the methods of organized crime syndicates to launder money. But at the same time, only 5,5% of clubs with pokies reported suspicious transactions.
Leading gaming providers such as Crown Resorts and Star Entertainment Group were a subject of money laundering investigations. Investigators emphasize that small operators should also be subject to similar levels of scrutiny. 
Cons of Cashless Cards
On the other hand, cashless cards might cause some discussions. The players will need to register for a card, the spendings will be tracked, and transactions limited. Most gamblers prefer their activities to be private.
---