NSW government's coffers influenced by Crown Resorts failure to Open a New Casino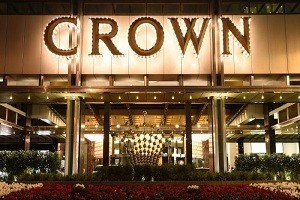 Crown Resorts was unable to launch a new Barangaroo casino because of COVID-19 restrictions and border closures. NSW government's accounts are influenced by this failure. NSW will lose about $190 million in tax revenue. According to budget forecasts, it will take several years to recover that revenue.
If the group backed by James Packer does not receive a licence or any other company does not manage to cope with the situation, the government is going to lose $400 of tax revenue.
Moreover, several Crown's directors left their posts, including Andrew Demetriou and Ken Barton.
An independent Bergin inquiry stated Crown Resorts to be unable to hold a casino licence in NSW. A report published in the middle of February confirms that the company had been involved in money laundering. Both Mr. Barton and Mr. Demetriou were heavily criticised in the report. Philip Crawford, Independent Liquor and Gaming Authority chair, said that Crown Resort needed to stop associating with Barton and Demetriou if they wanted to launch a new casino. He also stated that there was no guarantee that the company could become suitable to open a new casino in NSW.
Lost tax revenue
Despite the abovesaid NSW government and Crown Resorts signed a deal that allows opening one more casino in Sydney. This forces the regulator to work with the company and help it to become suitable.
Crown Resorts were involved in operating high-roller junket tours that were connected to organized criminals. Bergin investigation named Crown's most crucial problems: insufficient risk management processes and structures, poor corporate governance, and culture.
Helen Coonan Crown's chairman agreed to take this criticism into account. She stated that the company was willing for changes, and they had already started working on that.
A Sydney casino was set to accept gamblers in late December, but after evidence of money laundering was found in Bergin inquiry, the regulator had to put new restrictions.
These delays will have an influence on NSW tax revenue. Macquarie market analysts forecast that it can take up to two years for Crown Resorts to complete the restructuring and to finally open a new casino. The forecasts also say that casino tax revenue will drop to $158 million in 2020-21 compared with $394 million in 2018-19. The possible recovery can take place only in 2023-2024.
---