Patricia Bergin Inquiry Supports NSW Gaming Card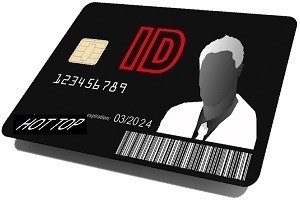 About 100,000 poker machines and their operators could be influenced by a recent report into NSW's newest casino.
Commissioner Patricia Bergin made a finding that could cause troubles for machine operators when investigating if  Crown Resort is suitable to hold a license for a Barangaroo casino.
Victor Dominello, the NSW minister responsible for gambling made a proposal to introduce a special gaming card issued by the local government for all the players who play poker machines. This idea was first announced in October 2020. This would have given players an option to pre-load this card with the amount of cash a gambler is ready to lose.
The card would be connected to a person's ID, so this will both minimize the harm to problem gamblers, and help to counter the money-laundering problem.
Patricia Bergan stated that while Mr. Dominello's proposal was no free from controversy and caused some public debate, but gambling cards would significantly help combat money laundering by criminals.
Phillip Crawford also invoked the government to vote for a gambling card. He regards it as a chance for good changes and a huge step forward in solving the problem of money laundering. On the other hand, the chair of the NSW regulator noticed that the practice of money laundering can start flourishing in other industries, such as pubs and nightclubs.
Gambling Card Unexpectedly Supported
Both NSW Greens and One Nation supported the proposal. Mark Latham, the leader of One Nation, who had a gambling problem in his family, supported the proposal and considers gambling to be a health issue threatening the families. Me Latham noticed that he had been looking for smart cashless card technology as a way to overcome a gambling problem. On the other hand, he noted that all the reforms should be made only after all COVID-19 restrictions are canceled. This will help to prevent possible harm to jobs.
The facial recognition technology to identify problem gamblers was suggested to be used. But this idea faced some critics and discussions.
When the changes come into force, to gamble a player will need to register and pre-load money to a card. It will operate similarly to the cards for local transport. To block self-excluded gamblers the card will be connected with the local exclusion register.
The card will be designed and overseen by the Privacy Commissioner.
---