Queensland government proposes to ban online gambling incentives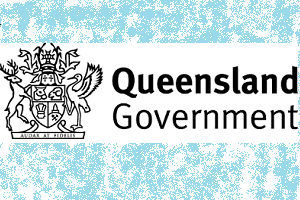 The Queensland Government has proposed the introduction of a ban on online wagering inducements as part of its efforts to tackle problem gambling.
According to a statement on the Government's official website published earlier today, state lawmakers have introduced draft legislation aiming to "squarely" minimize gambling harm to residents of Australia's third most populous state.
The draft legislation contains provisions calling for a ban on free bonus bets and other inducements offered by online sports betting operators that are authorized to provide their services in Queensland.
The state's proposed ban on online gambling inducements such as free bonus bets, vouchers, credits, rewards, and other benefits is in line with restrictions outlined in the National Consumer Protection Framework for Online Wagering that was signed between the Commonwealth, State and Territory governments in December 2018.
According to that universal framework, states are supposed to ban online gambling inducements offered to gamblers to open an account with one licensed wagering site or another as well as inducements for referring a friend to open an account.
The Government of Queensland is looking to go even further in its efforts by proposing a ban on inducements offered to online bettors to stop them from closing their online accounts or from unsubscribing from receiving direct marketing materials.
Queensland Attorney-General and Minister for Justice Yvette D'Ath said that the proposed legislation and its provisions are part of the state Government's efforts to "tackle problem gambling and the harm it causes."
Ms. D'Ath also noted that their efforts were directed to the digital sector because the rate of online problem gambling is three times higher than other types of gambling available in Queensland and the Government is determined to reduce that rate.
According to the state's Attorney-General and Justice Minister, the various inducements offered by operators to attract and keep customers contribute to "excessive and unsafe gambling levels" and this is why the state is looking to ban not only inducements offered to open an account but also ones offered to bettors who want to close their account.
The Queensland Government annually contributes more than A$6.7 million to Gambling Help Services to assist gamblers with problem gambling behavior. The services funded by the Government include face-to-face counseling, a 24/7 telephone helpline, and the Gambling Help Online counseling service, among others.
---