SkyCity shuts down Auckland casino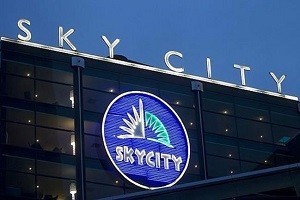 SkyCity Entertainment Group has once again shut down operations in Auckland, following the city's newly imposed lockdown.
Casino Beats reports Auckland was placed on alert level three with the rest of the country on alert level two, for at least a seven day period, which commenced on Sunday, February 28.
The measures implemented by the New Zealand government have come into force following a new case of COVID-19 in the Auckland community, following a snap three-day lockdown implemented on Sunday, February 14.
SkyCity advised it would close its Auckland casino and entertainment facilities and implement physical distancing and hygiene requirements at its Hamilton and Queenstown properties.
The group's Auckland hotels will remain open to accommodate guests currently staying in-house with appropriate physical distancing and hygiene requirements in place.
SkyCity's businesses outside of New Zealand remain unaffected by the restrictions.
SkyCity Adelaide remains open with physical distancing and hygiene requirements already in place and the firm's online casino portal is still accessible for patrons.
"Those individuals are facing the full judgement of the entire nation, there are consequences, undoubtedly. But whether or not a decision is made to fine or prosecute, that decision sits with the police," Ardern said as pressure mounted regarding the consequences for those breaching protocols.
In February, SkyCity cited continued COVID-19 disruption, as well as impact by the New Zealand International Convention Centre fire, as major contributing factors amid a series of declines across key financial metrics for the six months ending December 31, 2020.
Despite praising their resilience of its local gaming performance, the lack of international tourism related to its wider business operations is said to have "significantly impacted" the group during the reporting period.
Revenue for the first half 2021 period dropped 30.7 per cent to NZ$499.9 million, net profit after tax plummeted 76 per cent and earnings before interest, tax, depreciation and amortisation declined 62.5 per cent from NZ$407.5 million to NZ$152.6 million.
SkyCity in the black thanks to JobKeeper payments
The receipt of the Australian government's JobKeeper payment has helped keep a Trans Tasman casino operator in the black.
In Daily reported in February that Adelaide's SkyCity Casino received more than $23 million in JobKeeper payments, helping its New Zealand parent company to a $73.1 million profit for the first half of the 2021 financial year.
The Kiwi company reported its first half 2021 results to the Australia Securities Exchange this week, revealing a 37 per cent fall in revenue for the period to $420 million and a 76 per cent drop in net profit after tax to $73.1 million, down from $306 million in the last six months of 2019.
However, revenue from Adelaide was $89.5 million in the six months to December 31, a 15.8 per cent increase on the $77.4 million it generated in the same period the previous year.
This amount included $15.4 million in JobKeeper payments from the Australian government on top of the $7.8 million it received from March 31 to June 30 last year.
SkyCity was eligible for the payments until January 3 this year.
The company has also received almost $30 million in wage subsidies from the New Zealand government to help prop up its casinos in Auckland, Christchurch, Hamilton and Queenstown.
The Adelaide casino also outperformed its NZ counterparts when it came to earnings before interest, taxes, depreciation and amortisation, reporting a 95.9 per cent increase to $25.2 million for the six months compared with $12.9 million for the first half of the 2020 financial year.
---