Star Entertainment Group to Collects AUD$800 Million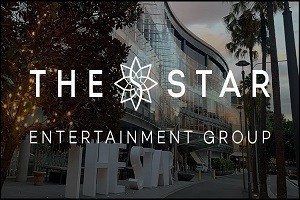 Star Entertainment Group, a prominent gambling and entertainment company in Australia based in Brisbane, has announced publicly that it intends to raise AUD$800 million (equivalent to approximately 545 million US dollars) to pay off its debt and suspend dividend payments. The company incurred a record statutory net loss of AUD$1.26 billion in the first half of the year, ended December 31, due to difficult business conditions in Sydney, which included one-off costs, expected changes to taxes, $350 million in fines, and expenses related to ongoing reviews and new systems to address problems.
Furthermore, limitations imposed by Australian regulators on the company's Sydney subsidiaries since mid-September and tough competition from larger rival Crown Resorts have reduced Star's revenues by 14% compared to pre-pandemic levels.
To address the issue of debt, the company is undertaking a capital raising initiative, including a AUD$685 million 3-for-5 rights offer and a AUD$115 million institutional placement, to repay debt and increase liquidity. In addition, the company plans to sell shares priced at AUD$1.20 each to raise funds to address the debt. The company's major shareholders, Chow Tai Fook Enterprises and Far East Consortium, have taken up their rights entitlements and committed AUD$80 million to the capital raising initiative.
Due to many lawsuits by regulators, the company's license in New South Wales was suspended, and it had to pay a fine of AUD$100 million. The company is urgently working to regain suitability to hold casino licenses in New South Wales and Queensland after reviews into money laundering, fraud, and criminal activity. Additionally, the Australian Transaction Reports and Analysis Center (AUSTRAC) has brought charges against Star for alleged violations of anti-money laundering laws, which could result in the company's loss being in the billions in the future.
As a result of all these issues, the company has decided to suspend dividend payments while trying to reduce the debt and ensure that the casino licenses remain in full operation. The company's shares were stopped on Thursday while the capital raising initiative is underway. According to Jefferies analysts, resolving the tax issue with the New South Wales government is the key catalyst for investors. Despite these challenges, Robbie Cooke, a managing director of Star Entertainment Group, has stated that the company is transforming its culture and business.
---