Star Entertainment Under AUSTRAC Investigation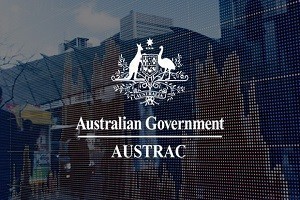 Star Entertainment gambling operator is a subject of an investigation by anti-money laundering agency AUSTRAC. Sydney casino, operated by Start Entertainment, is the center of the investigation, but AUSTRAC stated they would like to expand the scope of the investigation to the company's other casinos. 
The Star casinos are located in Sydney, the Gold Coast, and Brisbane. The company invested hundreds of millions of dollars in these facilities' reconstruction. 
Start Entertainment will also undergo public hearings in March. Independent Liquor & Gaming Authority suspects governance breaches. For that reason, Star's Sydney casino licence review was initiated. 
As part of the investigation, AUSTRAC will claim information and documents for Star Entertainment. The company emphasized they took their anti-money laundering obligations responsibly and they were ready to provide AUSTRAC with the information they required.
After the news, Star's shares fell by two percent. 
Star and Crown Merger
Recently Crown Resorts received an $8,9 billion offer from Blackstone group. The Star's merger offer was canceled when Crown's licences for Perth and Melbourne casinos became a subject of discussion because of their customers' criminal activities. But two famous casinos merger is still a subject of exploring the opportunities. 
Star Casino Manager Borrowed Funds to Gamble and Was Fired
Star Casino manager Minh Nguyen borrowed thousands of dollars from staff and spent it on her gambling habits. After that, she was sacked from her job. She is also barred from working in the industry by the NSW regulator. 
Ms. Nguyen told her employees about problems in the family and asked to borrow her money. She gave the funds back only after months of employees asking for them. Ms. Nguyen never repaid the funds to another employee she borrowed from. 
---