The Australian company Star Casino Entertainment Group was fined for the second time in a row.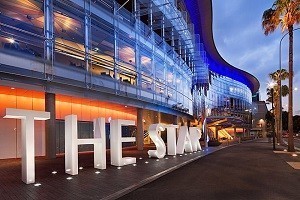 Star Casino Entertainment Group, the company from Australia, has been fined a second time over the course of two months.  
Two months ago, the Queensland state government punished Star Casino for its breach of laws. 
The company is obliged to pay a fine of AU $100 million for the second time. 
What does this mean for the company: 
Shannon Fentiman, Attorney-General, announced this action last Friday. She stated that this punishment is the state's reaction to the recent events regarding the Gotterson Review.
The Gotterson Review found that two Star's Queensland casinos aren't able to hold the official state casino license. The casinos in question are The Star Gold Coast and Treasury Brisbane.
The company is supposed to pay the fine over the next 12 months. But that's not all – the company will get "an experienced independent special manager to monitor The Star's operations in Queensland." 
The casino's licenses will also be suspended for 90 days. Still, the suspension is postponed until December the 1st of next year, which is a gesture of goodwill company's management and operations the opportunity to retain its position of suitability. 
The latest fine was imposed upon the accusations of failings at The Star Sydney. In October, the NSW regulator fined the company, deciding upon a fine of AU $100 million.  
Commenting on these accusations, Fentiman stated: "Queensland casinos must operate with integrity – and it is clear that there have been major failings by the Star group and its entities." 
"Like many Queenslanders, I was appalled at the extent of the actions of The Star in welcoming excluded persons to their casinos and the exorbitant incentives on offer for questionable gamblers." 
---