The online gambling market is steadily growing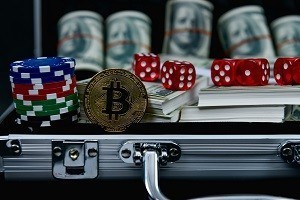 The global online gambling market is expected to reach US$142.38 billion by 2026 with over a third of that growth in the Asian Pacific markets, mainly China.
One such survey is titled, "Market size of the online gambling industry worldwide from 2019 to 2023". The bar graph with this report shows just three years – 2019, 2020, and 2023. No figures are presented for the interim years of 2021 and 2022, but the trajectory tracks with reality and shows a near-doubling of market size by the end of next year (US$92.9b) based on 2019 numbers ($58.9b).
The numbers take into account changes such as the liberalization of the US Sports betting markets. While not predicting the massive fluctuations related to the world health emergency, the numbers still end up rhyming with reality when compared to more recent analyses.
Other valuable sources for this information include made-for-market forecasts with in-depth analysis such as those compiled and offered for sale by companies like Technavio. Their latest market report titled "Online Gambling Market by Type, Device, and Geography – Forecast and Analysis 2022-2026" shows an overall market growth for 2022 of 11.82%, eventual deceleration to 11.05% on average, and incremental growth of US$142.38b through 2026.
One interesting takeaway from that report is the reasoned prediction that the Asian Pacific region will contribute 37% of that growth with the increasing demand for mobile gaming playing its part as well. The analysis suggests that because the market is fragmented among several major players (888, bet365, Entain, LeoVegas, et al), operators should focus on growing business in the fastest-growing segments while maintaining their positions in the steady but slower growing segments they already occupy.
Cryptocurrency usage in online betting has doubled over the last year
SOFTSWISS has released a report on gambling with cryptocurrency and a comparative analysis of the first quarters of 2021 and 2022 shows that crypto betting more than doubled in that period, up some 116.7%.
Additionally, the use of cryptocurrencies like Bitcoin, Ethereum, and Litecoin increased against the use of fiat from 26.3% of all bets made in Q1 2021 to 35.96% in the first quarter of this year. The corollary decline in traditional currencies was from 73.7% of all bets in the first part of 2021 to just 64.04% in the first three months of 2022.
Andrey Starovoitov, COO at SOFTSWISS noted: "Stable growth of cryptocurrencies in the iGaming market allows us to say that crypto gambling has become an independent, full-fledged, and extremely promising line of business.
"Those brands that have adapted to these conditions and allowed their players to use all the benefits of cryptocurrencies have an advantage such as wider opportunities for operation and, accordingly, a wider audience."
Bitcoin is still the best known and most used alt-currency but that coin's share over the overall crypto market is shrinking while other tokens such as ETH and LTC with BTC down 10 percentage points and ETH up in usage by 3.45%. Litecoin's (LTC) share increased by 1.8 times. While BTC is still the favorite among online gamblers, the alternatives can be cheaper in transaction fees and faster to get through the blockchain.
While instant or near-instant payouts are quite common in the regulated markets of Europe thanks to eWallets and other banking methods being normalized by the local and regional governments, there are only a handful of operators in the US that payout in minutes or 24 hours at the longest. The "fastest paying online casino" settles up withdrawals in a matter of minutes and the funds are nearly always available in a crypto wallet within one hour. From there they can be cashed out to PayPal or any number of registered debit cards instantly.
---