35 Online Gambling Licenses Can Be Granted in the Netherlands Soon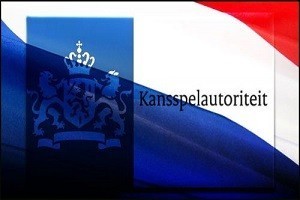 Kansspelautoriteit (KSA), the Dutch gambling regulator, is about to start the first round of giving online gambling licenses to companies willing to operate in the Netherlands. 35 permits are expected to be granted within this round.
An annual report has been published recently, and it says that from April,1 the agency is starting processing license requests in accordance with the nation's updates within the gambling market.
International iGaming and wagering operators will represent the companies holding KSA licenses. The preparations for processing license applications, granting permits to approved companies, and complying with the new regulations influence the regulator's activities throughout 2020.
COVID-19 pandemic also caused some delays, so the Netherlands' renewed gambling space is planned to be opened in early October. A new law introduced in the Remote Gambling Act will come into force on October 1, and replace the Games of Chance Act, adopted long before digitalization and the online gambling phenomenon. The Parliament has been working on the new laws since 2016, and finally voted for them in 2019.
Online Gambling Safety
The regulator is paying a lot of attention to responsible gaming and will keep an eye on the licensed companies to make sure their services do not cause problem gambling behavior among their Dutch players.
René Jansen emphasized that the company was concentrated on players' interests, and on creating a fair market. The main idea of a regulator is to provide a player with an opportunity for safe play in a fair market.
Inspired by the idea of creating a secure gambling space, the regulator will require the licensed companies to use the CRUKS self-exclusion solution, and KSA will use the access to remotely supervise how companies handle self-excluded gambling customers. The local Control Database (CBD) should also be provided by licensees with data to help KSA remotely control all gambling systems. Both CRUKS and CBD have been in development since last year, and there are still some features to work at before launch.
---