A Luxurious Resort Launched in Phu Quoc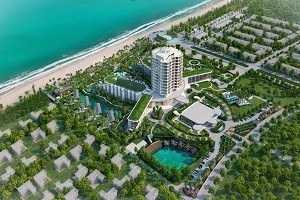 A long-awaited $2.8 resort was established in Phu Quoc. Situated in the northern part of the island this entertainment complex features five-star hotels with over 12,000 hotel rooms.
The largest Vietnamese theme park is also located here. Other facilities are multimedia shows, animal conservation park, a golf course, markets, shopping and entertainment facilities, and a hospital.
Gamblers will appreciate Corona Resort and Casino which is one of the two casinos in Vietnam where local players are allowed to gamble since its launch date in January 2019. Vinpearl which is a part of VinGroup also announced a proposal to build a new resort on Hon Tre Island (Khanh Hoa Province) which will also feature a casino.
Vietnamese Casinos Are Calling on The Government to Allow Locals
Casinos in Vietnam undergo loss of foreign income because of COVID-19 restrictions. For that reason, they are calling on the government to allow local gamblers to use their services.
Casino owners petition authorities to allow local players in their facilities in Quang Nam and Ba Ria. Flight restrictions and lack of foreign tourists harmed the revenues.
The locals are eligible to play in two casinos (located in Phu Quoc and in Van Don). Gambling is regarded as 'social evil', that is why the locals are prohibited from playing casino games. The situation started to change in January 2019, but licenses are granted on a case-by-case basis.
Vietnamese citizens are allowed to play if they are over 21 years old and have a monthly revenue over $430. The absence of a criminal record and objections from the family is also checked. There also exist entry fees – $43 per day and a $1000 monthly fee.
Eight casinos with total revenues of about A$140 000 000 in 2019 operate in Vietnam. The locals accounted 45% of all players at Casino Corona in 2019.
Donaco's Star Vegas Casino
Donaco, an Australian gambling operator, owns Poipet's Star Vegas Casino and Resort located close to Thai-Cambodia border. The casino was launched in 1999 and is the largest hotel casino in Poipet. It was seriously impacted by coronavirus pandemic restrictions but has finally shown a positive dynamic of recovery and debt reduce.
---