Crown – Chinese bank card scandal results in $80 million fine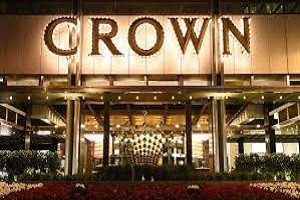 Crown Resorts has been slapped with an $80 million fine for its illegal practice of accepting Chinese bank cards at its Melbourne casino to fund gambling and disguising transactions as hotel expenses.
The Sydney Morning Herald reports that Crown processed $164 million in China UnionPay card payments and netted more than $32 million in revenue between 2012 and 2016.
The matter came to light during the Victorian royal commission into Crown Resorts.
The recently formed Victorian Gambling and Casino Control Commission said it would impose an $80 million fine on the James Packer-backed group over the scandal.
It is the first time Victoria has issued Crown with a fine of more than $1 million after the state increased the maximum possible penalty it could impose to $100 million following the royal commission.
"Crown's process was a clandestine, deliberate process, which not only breached the Casino Control Act but was also devised to assist patrons to breach China's foreign currency exchange restrictions," commission chairperson Fran Thorn said.
"Crown was aware of the risk that the process could be illegal but decided to run that risk.
"In doing so, it showed no regard for upholding its regulatory obligations. Indeed, it went to some lengths to hide what it was doing."
Source: Crown issued $80m fine over Chinese bank card scandal
---