Ron Perelman Sells 34.9% Stake in Scientific Games to Australia's Caledonia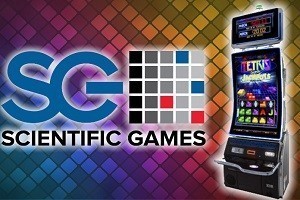 Major provider of gambling products and services Scientific Games confirmed Monday that Australian fund Caledonia is set to purchase a 34.9% stake in the company from MacAndrews & Forbes Incorporated.
MacAndrews & Forbes is managed by billionaire investor Ron Perelman, who said earlier this year that he wanted a "less complicated and less leveraged business life" and has been looking for ways to reduce his portfolio as several of his companies have been hit badly by the coronavirus crisis.
Caledonia has reached an agreement with MacAndrews & Forbes to buy a nearly 35% stake in Scientific Games at a price of $28.00 per share.
As a result of the transaction, Scientific Games said Monday that it would implement a series of governance changes and enhancements. This will see the gambling technology giant revamp its Board of Directors and terminate its stockholders agreement with MacAndrews & Forbes.
Caledonia is a Sydney-headquartered global investment management firm. Aside from its newly acquired stake in Scientific Games, the investor currently owns a 10.4% stake in another gambling company – Dublin-based gambling giant Flutter Entertainment, the owner of major brands such as Paddy Power, PokerStars, and Sky Betting & Gaming.
Restructured Scientific Games Board to Oversee New Growth Strategies
Scientific Games said that its Board will be restructured to include all existing directors except its MacAndrews & Forbes representatives as well as three new directors. Former Aristocrat CEO Jamie Odell and former Aristocrat CFO Toni Korsanos will join the company's Board as Executive Chair and Executive Vice Chair, respectively.
Mr. Perelman, the current Executive Chairman of Scientific Games' Board, will be serving as an additional independent non-executive director, while Barry Schwartz and Frances Townsend, the two other MacAndrews & Forbes representatives on the gambling technology firm's Board, will resign following the completion of the transaction.
Scientific Games said that the revamped Board will oversee the implementation of "transformative strategies" and will be working to optimize the company's business portfolio and shareholder value. Some of these strategies include accelerating debt reduction efforts and increased focus on online gaming and sports betting growth opportunities.
Shares in Scientific Games tanked earlier this year as land-based casinos using the company's gambling machines closed doors to help curb the spread of the coronavirus. Its stock price has recovered some of the losses it sustained, but the negative impact from the worst health panic the world has experienced in a very long time is clear.
Scientific Games has recently announced several important deals as it looks to grow its presence in regulated US sports betting markets. Earlier in September, the company extended an existing partnership with Wynn Sports, the sports gambling operation of casino powerhouse Wynn Resorts, to include the states of Colorado and Indiana.
Scientific Games currently powers Wynn Sports' betting app in New Jersey which went live in the Garden State in late July.
---